Zero to Hero: The Sushi Factory Datsun Sunny
Sushi Factory: To most, they'll think it's a sushi bar. Mention this to folks in the car scene however and they'll know it is one of the famous restoration shops in the country. Jeiven Perez and the people behind the factory have consistently churned out some of the best looking retro machines over the past few years, and this time they've set their eyes on a unique piece from the past.
Today we'll be focusing on Jei's most recent acquisition, his 1973 Datsun Sunny pickup. This particular Sunny started out life as a junkyard hauler, literally. It used to carry all sorts of stuff and even had a storage bin made to store all the junk in the trunk. Oddly enough, it was given to Jei as payment for work on another vehicle. He accepted it as payment since he and his fiancé, Graz had always wanted one as well.
While the Sunny appeared somewhat presentable on the outside, it was only after Jei removed the added storage bin and interior did most of the problems surface. Like most cars of this age - especially ones that aren't taken care of - it had rust, lots of it. Seeing the amount of work needed, most would just walk away and scrap the car. Jeiven however isn't one to easily to be swayed by a little rust. Soldiering on, he has built and restored the pint-sized pickup into what it is today.
Like most projects that come out of the Factory, Jeiven added his own personal touches to the Sunny as well. For starters, the bumpers and side trim have been deleted. Up front, Jei used a Sunny 1200 grill to give it a more unique look. Very keen eyed readers will also spot the Hakosuka turn signals beside the large yellow fogs. Completing the aesthetic are Silver Watanabe wheels.
Inside, comfort is a key factor in the build. Most of the original interior bits have been freshened up, with Jei only adding subtle touches such as the Nardi steering wheel and a custom center console - something that was absent during the shoot as it was being worked on. To play music, the glovebox fits a Marshall speaker with modern connectivity for ease of convenience. Did I mention it also comes with really cold air-conditioning?
Under the hood, Jei retained the factory engine. No Mikuni or Weber carburetors here. The only upgraded bit would be the air-conditioning system which has been neatly hidden.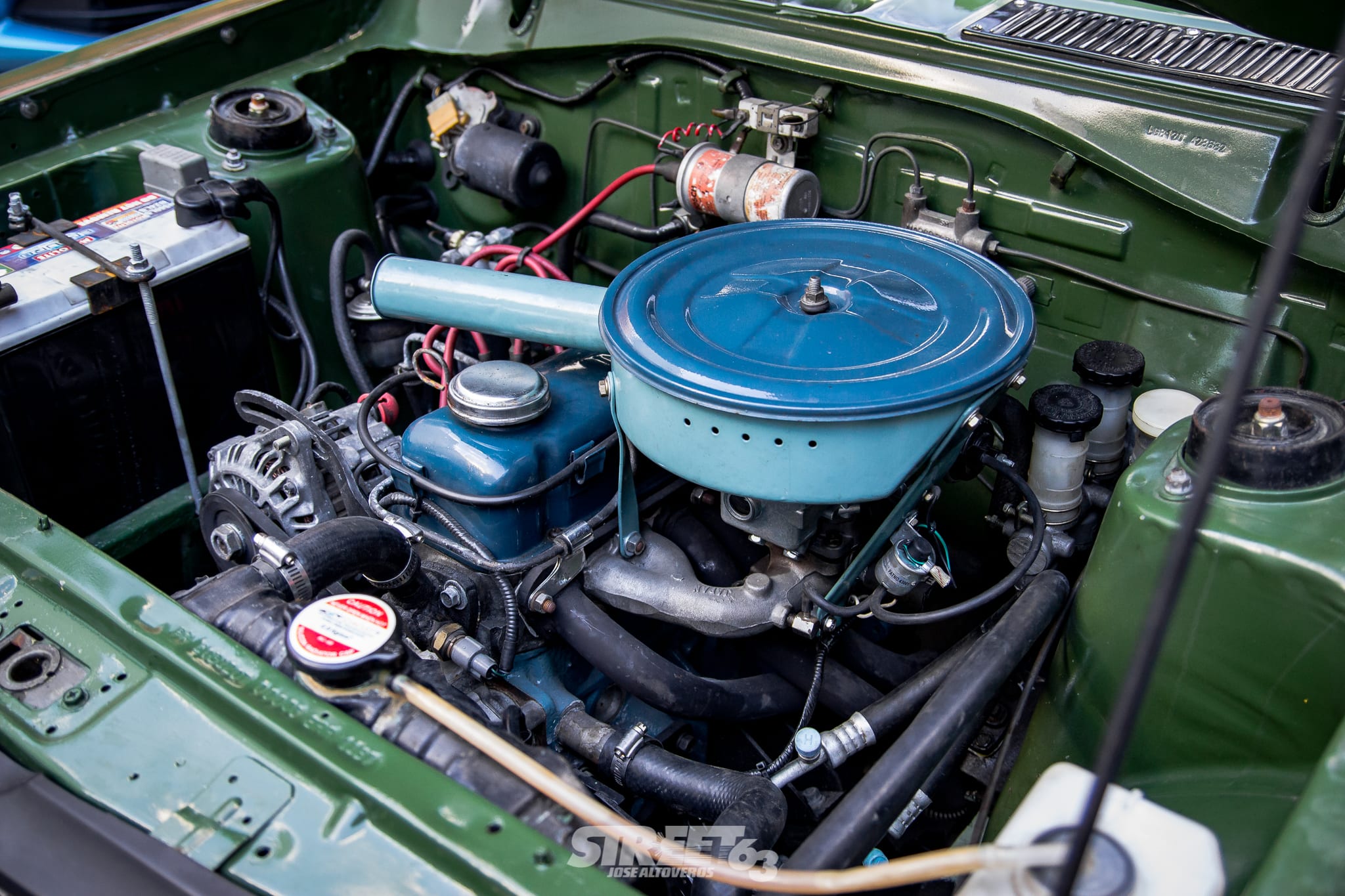 While the Sunny is by far the newest vehicle in Jei's collection, it has already seen it's fair share of work. Jei has been using it as his daily for the most part. When Sushi recently moved shop, it was also the Sunny's job to move most of the things back to their first location.
Despite having subtler styling compared to his other machines, it still has a unique presence that only Sushi Factory-built cars have. Chances are you'll be seeing this humble pickup being driven by Jei - or his soon-to-be wife - around downtown Makati or BGC, be sure to wave and say hello!
Words and Photos by Jose Altoveros