Land of the Rings: Boxer Madness 3
The average length of a Subaru is around 4600mm, if we multiply this by 301 cars, we would end up with a 1.4km-long line of Subarus. While that formula doesn't even take into account bumper-to-bumper spacing, it still gives an idea of what happened during Boxer Madness 3.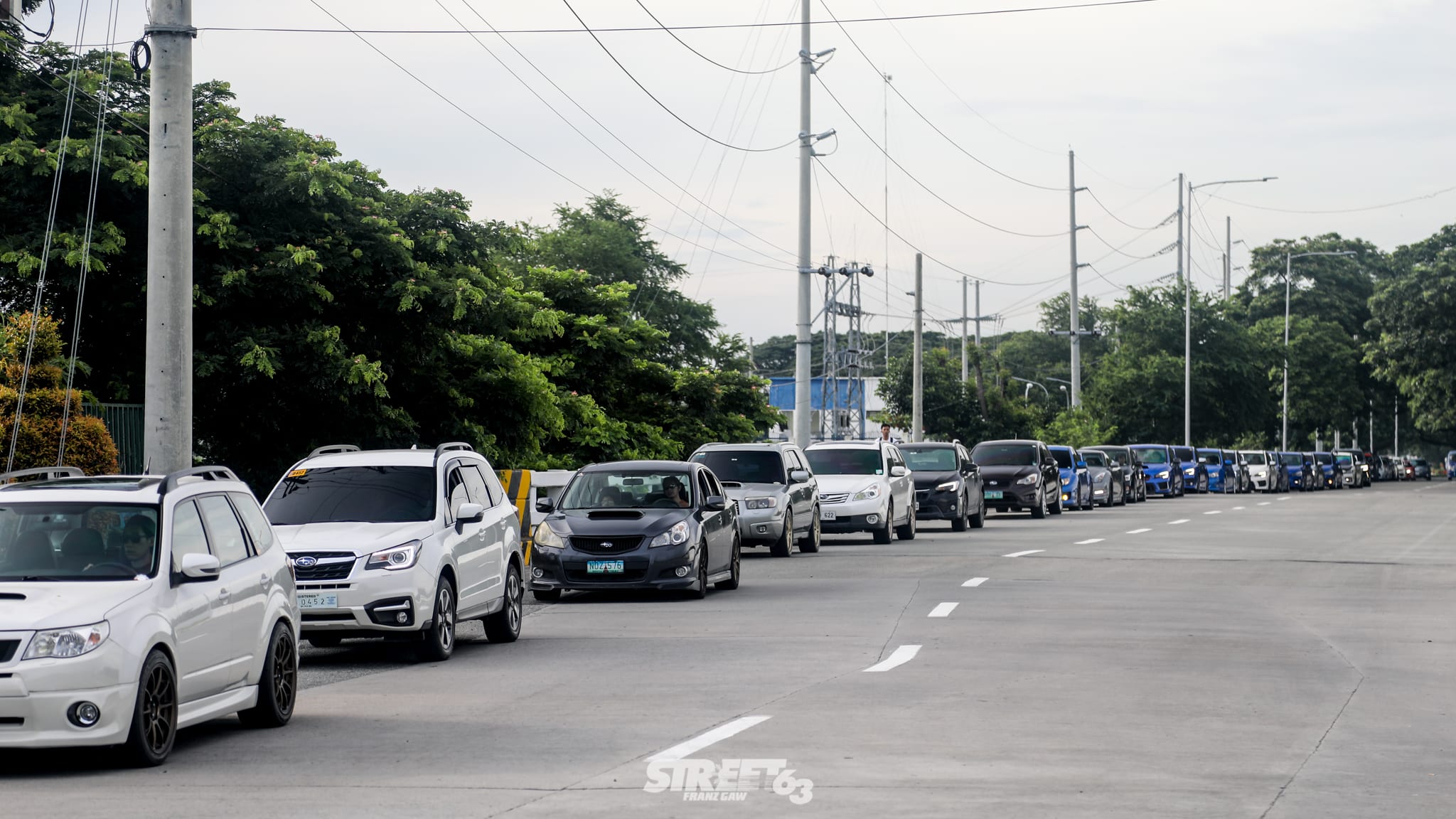 As soon as the gates were open, organizers from Subaru Club Philippines were overwhelmed by a very long line of participants from the paddocks extending all the way outside the premises of Clark International Speedway; It appears 'Filipino Time' wasn't much of an issue here. A plethora of boxer-engined cars patiently lined up, waiting for their turn to have some static-cling decals applied to their doors as they reached the entry paddock – If you're not a fan of having stickers stuck on your car's paint, there's no need to worry!
The morning was filled with group photos, video shoots, and parade laps guided by the safety cars. By lunch time, the organizers started drawing raffles for prizes, all of which took more than 4 hours to finish! Kinda sucked not being part of the raffle though.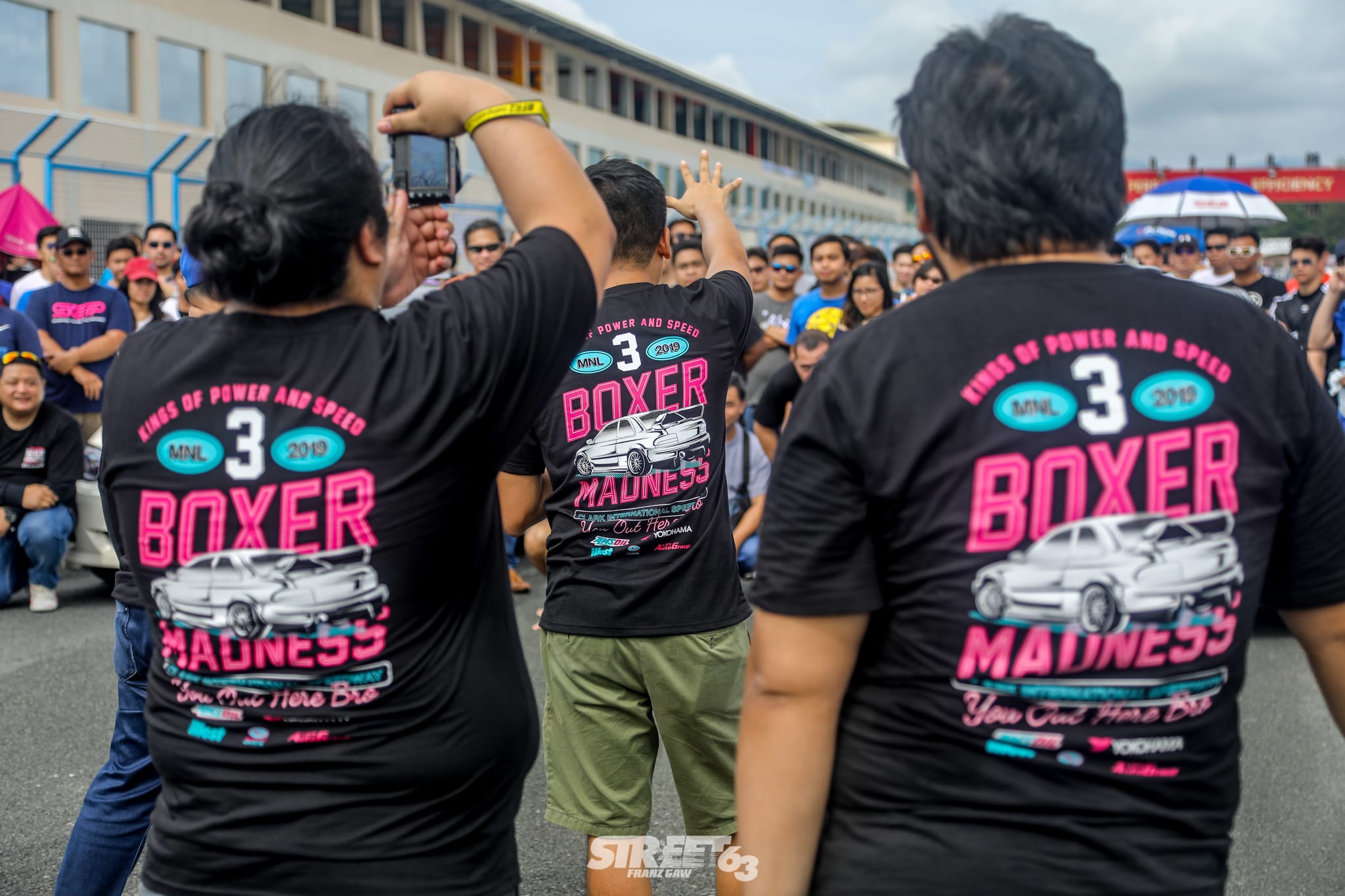 After lunch, the track was open to those who wanted to give it a go, but then rain started pouring. Talk about turbo weather, right?
If there's one thing the spectators enjoyed, it was probably seeing the Subaru symmetrical AWD system working its magic on a racetrack filled with so much standing water. There was non-stop downpour until the event was done, but the Subarus just kept going, and it was obvious how much confidence their AWD systems were giving all the drivers.
Despite being a Subaru-themed event, we had some friends who joined the slippery track party as well. We saw an M2 Competition playing alongside the Subies, but it had a hard time putting down the power due to its rear wheel drive configuration. A Civic FK8 Type R and a Lancer Evolution was also present during the afternoon, gauging their handling prowess against the Subarus on the wet track.
Once again, history has been made. During the first Boxer Madness held at The Brewery, the organizers counted a total of 120 participants. The following year, Boxer Madness 2 bumped that number up to a total of 215 participants. This year, Boxer Madness 3, held at Clark International Speedway, garnered a total amount of 301 participants. Year after year, the event just keeps getting bigger. We here at Street63 are excited to see how Subaru Club Philippines will be upping their game for Boxer Madness 4 next year. Will there even be another one? We'll just have to wait and see.
Words and Photos by Franz Gaw